Success Story on Temperate Fruit Nursery

East Khasi Hills District has witnessed various transformations in these past few years especially through interventions of HMNEH scheme. The district is known for its potential in temperate fruits and realising its strength, the implementing authority under the supervision and technical expertise of the office of the Horticulture Development Officer, Mawphlang decided to take up raising of nursery for Temperate fruits in farmer's field. Keeping in mind that such kind of activities requires proper selection of beneficiary who should be capable enough to acquire skill and proper knowledge with regards to nursery techniques. Shri Beskoshon Kharchandi an educated unemployed youth from Kyiem Village was an ideal choice for this unique project since he had an opportunity to get through the training programme for self-employment through farm based activities organized by the Department of Agriculture.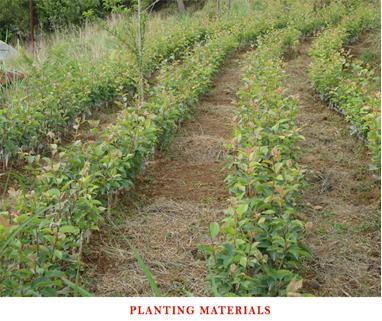 To start with, Beskoshon received a financial assistance of Rs 3.0 Lakhs(Rupees Three Lakhs) during 2006-07 from the implementing agency. Knowing that to achieve this uphill task, Kharchandi from day one, took up seriously in this venture and with the support from his family by contributing the labour component , he successfully made it.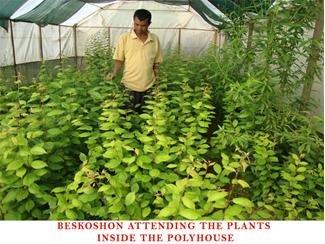 Thereafter he gradually increased the capacity of his nursery year after year for varieties viz Plum, Pear, Peach, Kiwi, and other indigenous fruit tree plants. The nursery received a major boost when Dr. G. Singh, Horticulture Commissioner, New Delhi conducted a field visit and he was very impressed with the performance. Shri Kharchandi reported that his nursery has brought a dramatic change in his life where his income has improved significantly that apart from providing job to many locals from his village, he got the opportunity to procure a power tiller by availing the subsidy scheme offered by the Department of Agriculture.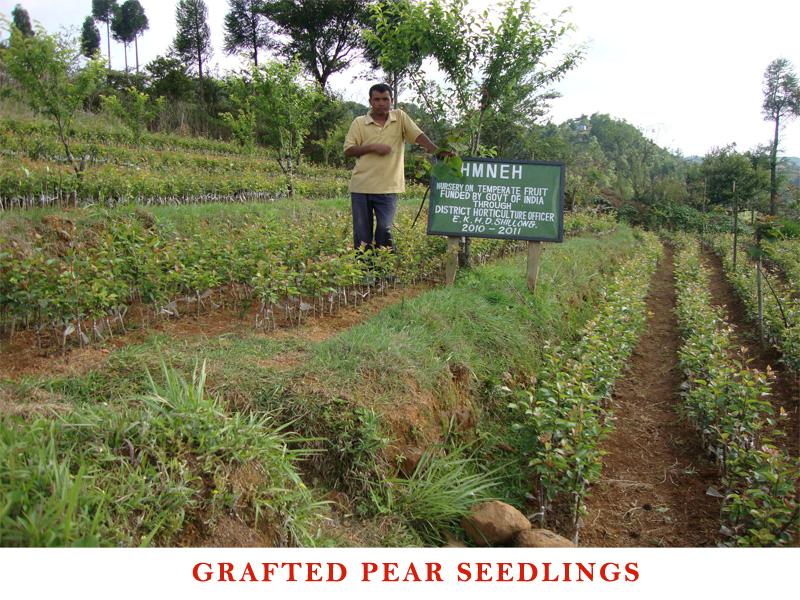 Presently, his nursery has been able to cater not only to the local growers in and around his village but manage to market to other districts also. Beskoshon is fetching a good price from sale of his planting materials which vary between Rs.25/- to 45/- each and from his farm records, his net income is approximately Rs.3.19 lakhs and by his standard, this may be regarded as a unique achievement. The success and endeavour of Beskoshon Kharchandi has drawn the attention of other farmers, the rural educated unemployed youth. His success has become a big challenge for the Department to create more aspiring farmers especially the educated unemployed rural youth in the years to come and look forward that they should avail the opportunities that are available through interventions of various schemes.